How we can help
There are extensive community service opportunities for those looking for volunteer work that will help the impoverished and suffering throughout the world.
Let us guide you through an easy of understanding REJA volunteer programs.
Learn how to be a good REJA volunteer by mastering your personality.
Restorative Justice
Our programs helps inmates identify most vulnerable aspects of freedom and develop future plans
We prevent and alleviate human suffering in the face of emergencies by mobilizing the power of volunteers and donors. We are fighting every minute of every day to finish what we started and achieve our vision.
Frequently Asked Question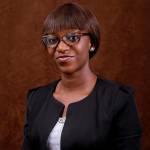 "When we play our part cheerfully and accept gracefully, everyone is blessed"
Osariemen Grace Omoruyi
Founder/Executive Director