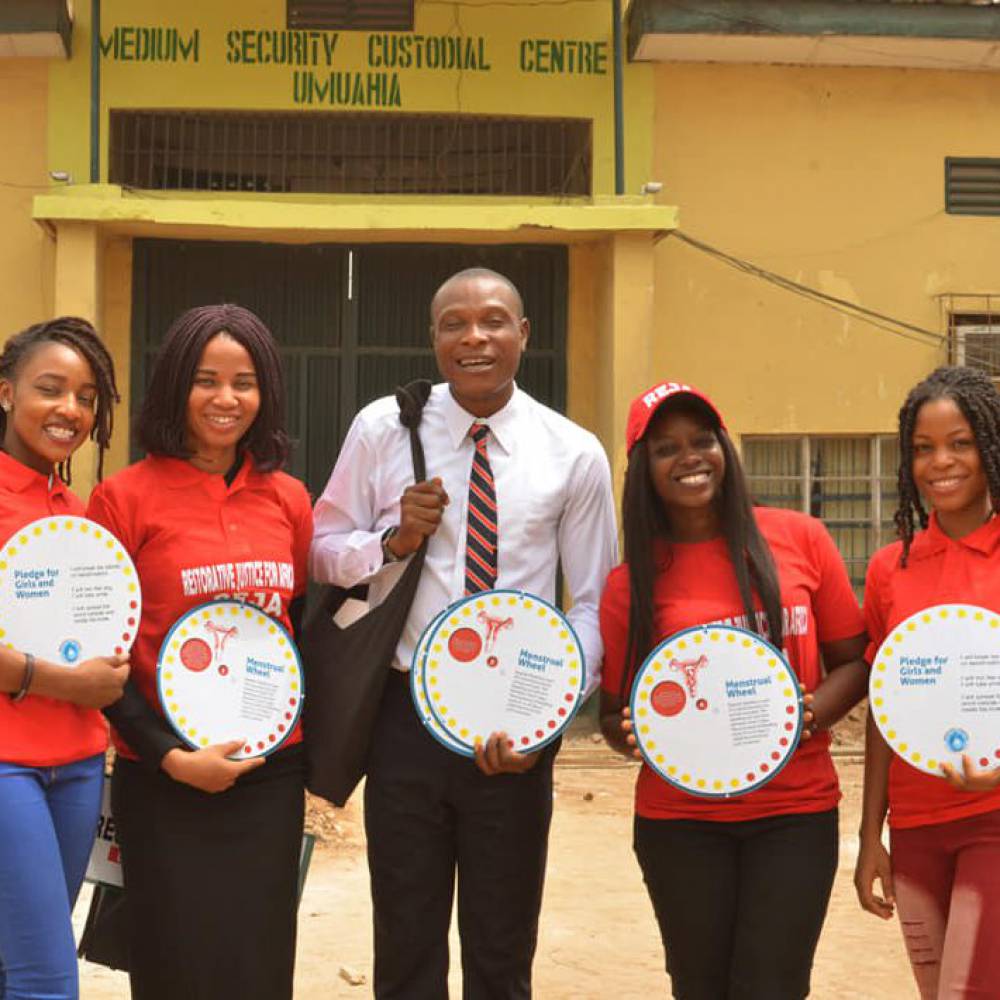 Who We Are
Restorative Justice for Africa (REJA) was first conceived as an initiative in November 2017. However, we commenced operations fully in 2019. ReJA is a social profit organization that is promoting access to justice. And also, providing an approach that puts energy into the future, not the past. Centainly, an approach that begins with; who has been hurt, and what their needs may be. Hence, giving wrongdoers a way back instead of guaranteeing them a lifetime of hardship.
Our desire is to restore hope and justice to underserved people living behind bars. While also, promoting restorative practices that will create peaceful and accountable communities. We do this in collaboration with the Nigerian Police, the Correctional institutions, as well as other stakeholders. To ensure that, in Nigeria and across Africa there is truly a reformatory correctional system.
We are committed to restoring peace and justice to Africa by strengthening communities through Restorative Justice Practices in Nigeria and across Africa.
150
Welfare Interventions
Make A Donation
Giving a donation to Restorative Justice for Africa (ReJA) can help us reach more people and transform their lives for the better. Therefore, Join your hand with us for a better life and beautiful future.
or call +234 812 237 6931
Our Team
At Restorative Justice for Africa (ReJA), we are an equal opportunity employer and value diversity in all forms.
We believe good ideas can come from anyone, anywhere, at any time. Hence, we want team members with diverse backgrounds and life experiences to help us find innovative solutions to problems. Every single person at ReJA is smart, creative and fun. At Restorative Justice for Africa, we are united in our passion to make the world a better place and we do not discriminate on the basis of race, religion, color, national origin, gender, sexual orientation, age, marital status, veteran status, or disability status.
Osariemen Grace Omoruyi
Founder/Executive Director
Chibueze Noel Maduka
Head of Legal
Stephanie Emebo
Operations Lead
Ipadeola George
I.T Consultant
Oluwagbemiga Alana
Communications Intern