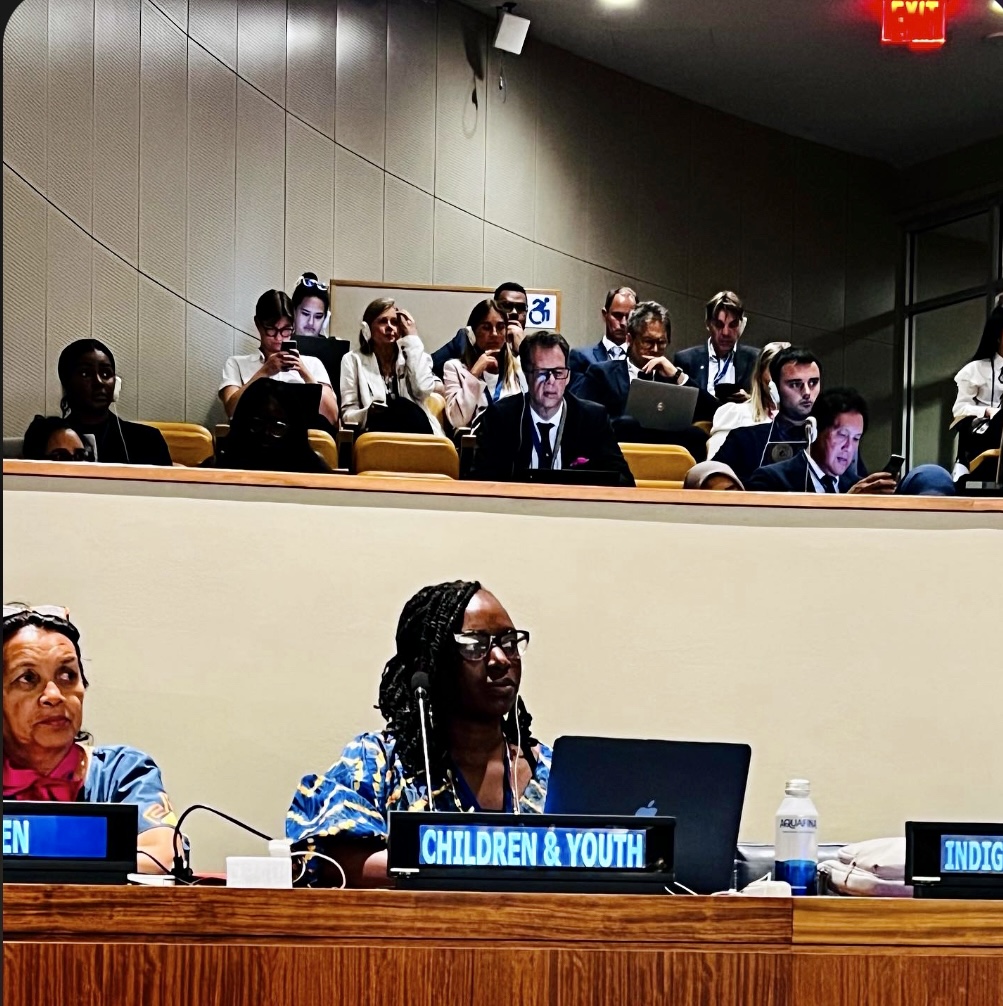 The Executive Director of Restorative Justice for Africa, Osariemen Omoruyi was at the 4th High-Level Political Forum (HLPF) that held at the United Nations HQ in NewYork, under the auspices of the Economic and Social Council (ECOSOC). This  strategic meeting facilitates the follow-up and review of the 2030 Agenda for Sustainable Development and the Sustainable Development Goals (SDGs) at the global level.
The HLPF holds immense importance as a global platform for dialogue, collaboration, and problem-solving as it brings together world leaders, policymakers, and stakeholders to collectively address pressing global challenges, align efforts and advance progress towards the Sustainable Development Goals (SDGs).
The participation of the REJA team at the Forum provided a global stage for us to amplify our voice and make a strong case for restorative justice to international audiences, garnering support and fostering a deeper understanding of its significance. REJA was also able to connect and build solid partnerships with other national organizations, governments, and stakeholders committed to the same cause of Peace, Justice and Strong Institutions and similar causes of strong partnerships and youth inclusion. These connections will enable a cross-sector collaboration and enhance the effectiveness and reach of our initiatives. 
We look forward to gaining more insights from diverse perspectives and enriching our strategies to promote peaceful communities and institutions.